SNAICC is excited to announce the 2016 theme for Aboriginal and Torres Strait Islander Children's Day!
Held on 4 August each year, Children's Day has been celebrated across the country since 1988 and is Australia's largest national day to celebrate Aboriginal and Torres Strait Islander children.
The theme for Children's Day in 2016 is My Country, Our Country – We All Belong, and is about celebrating our culture, connection to each other and the future together.
The day also recognises those working with our children and families across the sector, and raises awareness about critical issues impacting our children.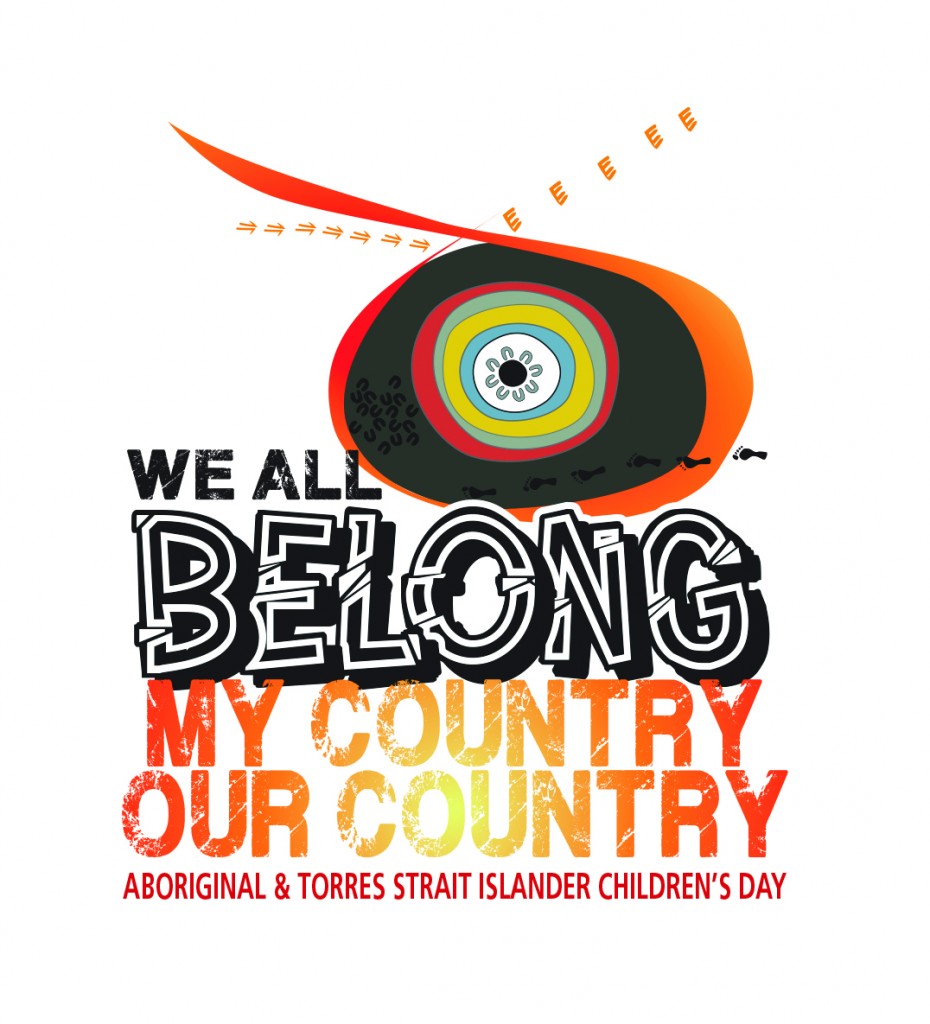 How to get involved
Children's Day is a celebration and provides us with an opportunity to bring our communities and workplaces together to acknowledge our kids and their culture.
Here are some ideas on how you can celebrate Children's Day:
Host a morning tea
Host a BBQ or luncheon
Invite an Elder or a community representative to talk about Children's Day
Run an arts and craft session
Organise a concert
Hold a sporting day
Hold a flag raising ceremony
Children's Day bags
To help support and celebrate National Aboriginal and Torres Strait Islander Children's Day 2016, SNAICC has produced a fantastic resource bag for kids!
This year's bag contains:
Reusable Carry Bag x1
Temporary Tattoos x4
Trucker Cap x1
Native seedling packet x1
Children's Day Activity Book x1
Mini pack of coloured pencils x1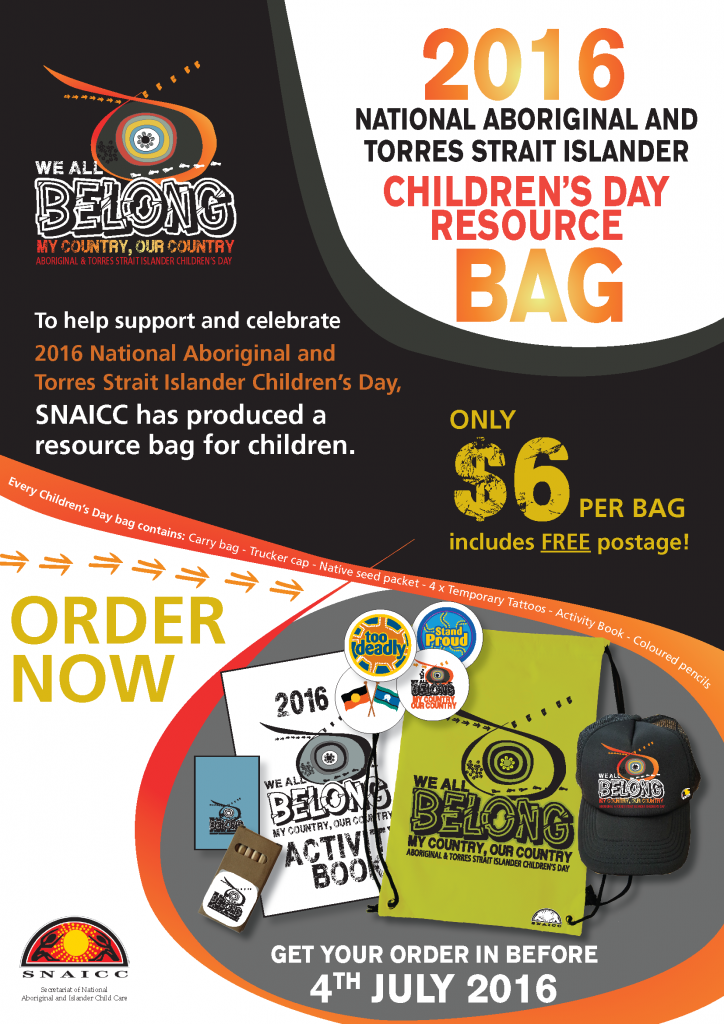 Bags are only $6 each (including postage*) and are strictly limited.
*For orders placed before 1 July 2016. Standard postage charges will apply after this date.
SNAICC Members have been granted exclusive early bird access to pre-orders. The bags will be available for all supporters in mid-April. If you are a SNAICC Member and want to take advantage of this offer, make sure you log in to place your orders.
Pre-order online now to avoid missing out.
Stay tuned for further updates in the coming weeks. If you have any questions about 2016 celebrations please contact our Children's Day Coordinator, Michelle, at michelle.lausen@snaicc.org.au.