17 December 2014 | General Interest
Download the SNAICC Holdiay eCard.
SNAICC staff and National Executive would like to thank all of our members for their support over the past twelve months. Wishing you all a safe, healthy and happy holiday season.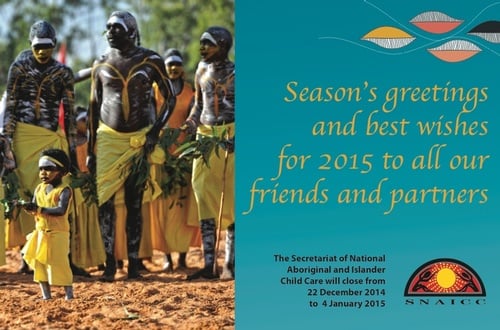 The SNAICC office will be closing from Monday 22nd December 2014 and will re-open on Monday 5th January 2015.
During this time enquires can be sent to info@snaicc.org.au while we're away, and will be replied to when we return to the office in the new year.