3 December 2015 | General Interest
As a national peak body, SNAICC takes representing its members and the sector more broadly very seriously.
SNAICC is currently focusing on (a) reducing over-representation of children in the child protection system by strengthening families and increasing Aboriginal and Torres Strait Islander participation; and (b) a national early childhood system that supports quality community controlled integrated early years services.
In order to progress these issues, SNAICC regularly meets with key politicians and government officials. Over the past week, SNAICC Deputy Chairperson, Geraldine Atkinson, accompanied by SNAICC CEO, Frank Hytten, and SNAICC Deputy CEO, Emma Sydenham, visited Canberra for multiple meetings.
SNAICC was very pleased to meet last week with the new Senator Joanna Lindgren, of the Mununjali and Jagera clans of Queensland, and Liberal National Party member to discuss various issues including: early childhood reforms, universal access to early childhood supports and, reducing the overrepresentation of Aboriginal and Torres Strait Islander children in the child protection system.
SNAICC had a number of other positive meetings with Members of Parliament about the early years reform package and adjustments that may be needed to ensure access to early learning for particularly vulnerable Aboriginal and Torres Strait Islander children. These included: Senator Nova Peris; Senator Claire Moore, Shadow Minister for Early Childhood, The Hon. Kate Ellis MP; and Senator Sarah Hanson Young. This built off a series of meetings with Senators the week before, including Senators Xenophon; Wang; Madigan and the adviser to Senator Lazarus.
SNAICC also had a strong and engaging meeting with the Minister for Indigenous Affairs, Senator Nigel Scullion, focused on quality early years services and how the proposed child care package would impact Aboriginal and Torres Strait Islander children.  Child removal was also on the agenda with both parties planning to meet in the New Year for a workshop on a national strategy for child protection.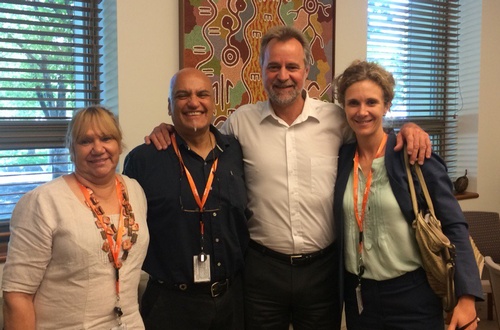 Shadow Minister for Indigenous Affairs, Shayne Neumann, met with SNAICC again to discuss national strategies to reduce the removal of Aboriginal and Torres Strait Islander children and the potential for national targets to drive change. Mr Neumann also expressed his support for SNAICC's early years reform package amendments.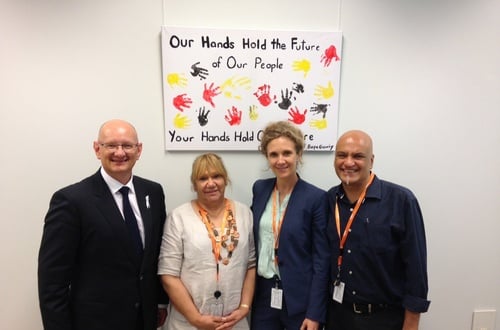 Paul Gello, Advisor to the Minister for Social Services, Christian Porter, also met with SNAICC on strategies to reduce child removal and the National Framework for Protecting Australia's Children, with leading early intervention initiatives in the sector of great interest.
Follow-up meetings with all parties will be scheduled in the New Year.