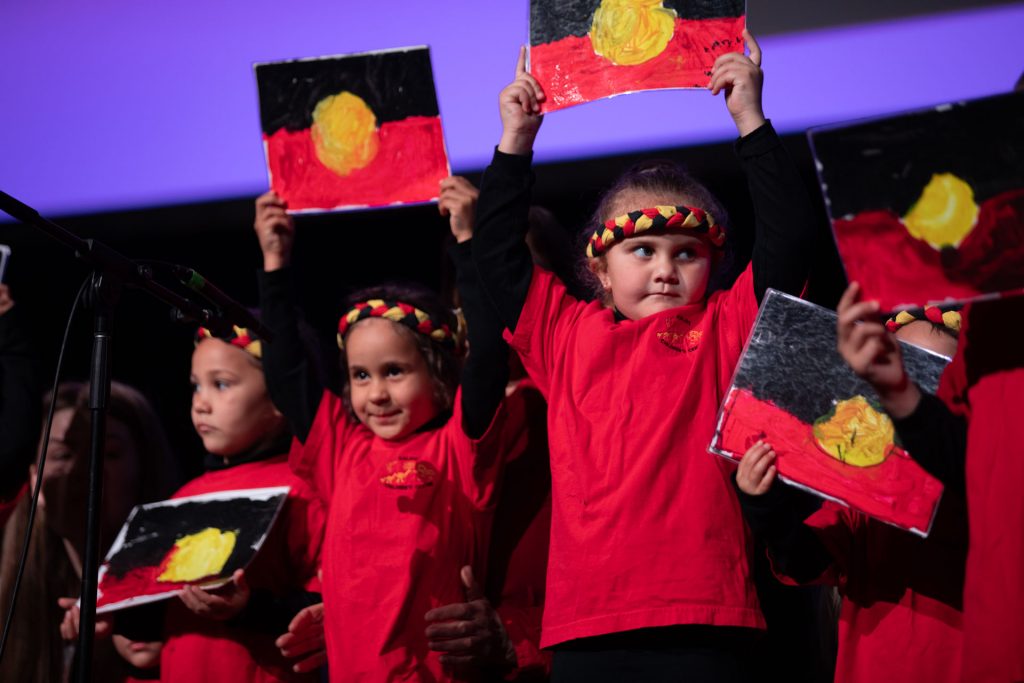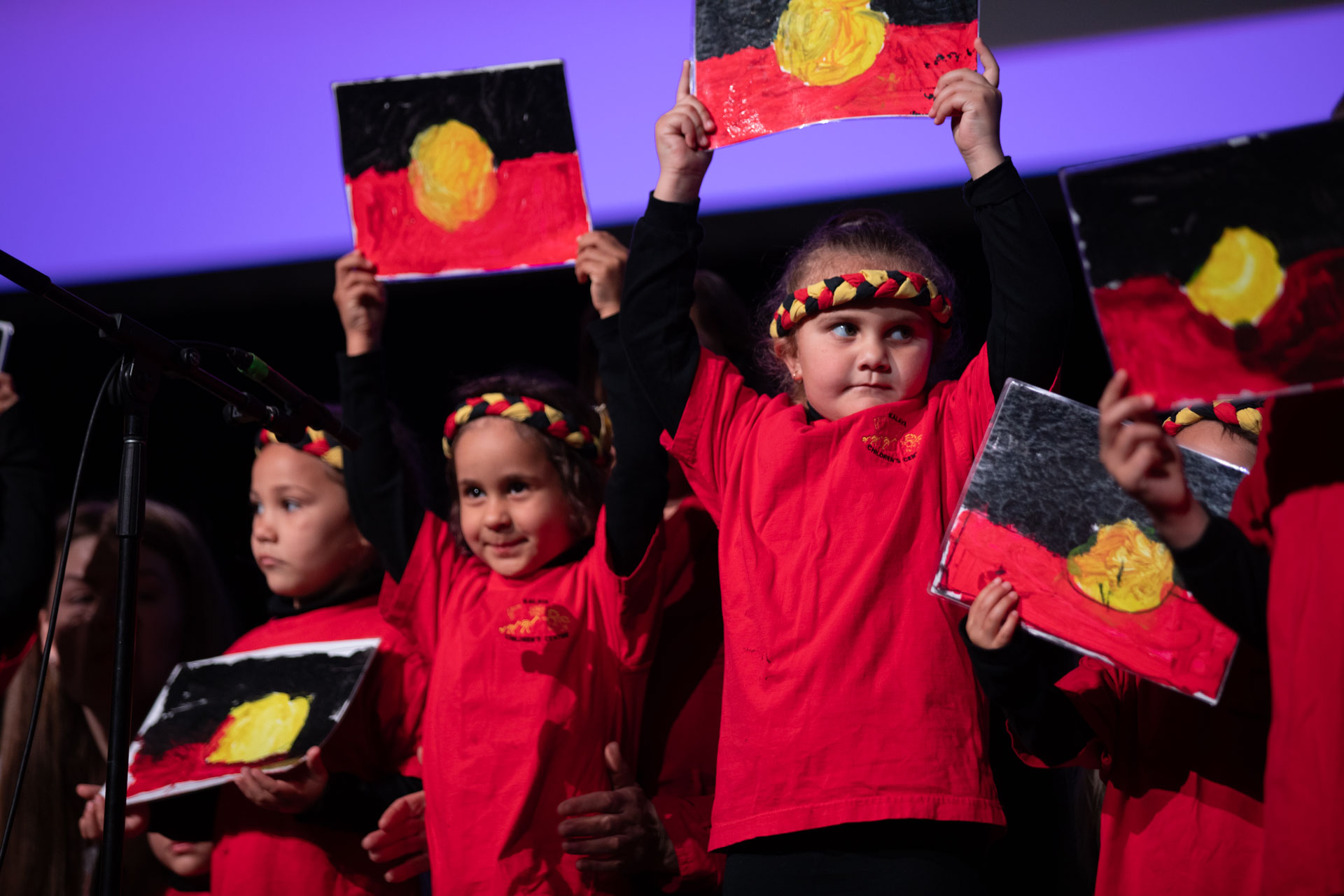 SNAICC is listening to our supporters, members and organisations to identify key issues impacting children and families from the coronavirus (COVID-19) pandemic.
We are here to support Aboriginal and Torres Strait Islander children and families by:
advocating through various channels for government support
developing practical tools, resources and information
sharing examples of innovation, good practice and critical support
The impact of coronavirus is far reaching – affecting our early years services and support services for our families and communities.
As the virus spreads throughout Australia, the vulnerability of many Aboriginal and Torres Strait Islander peoples is worrying to our children, families and communities.
Resources
SNAICC is concentrating our efforts on the development of targeted resources that will ensure that Aboriginal and Torres Strait Islander children remain connected to their communities, country and culture throughout this challenging period.
Here we have compiled a number of resources to help better understand the impacts of COVID-19 coronavirus, and help our children, carers and families get through this difficult time. Please reach out to your local, state and territory services for information specific to your area.
If there is any resources you would like to share, please email it to us at media@snaicc.org.au
Health advice
Australian Government – variety of resources for Aboriginal and Torres Strait Islander people and remote communities, about coronavirus / coronavirus (COVID-19) health alert / Health Direct coronavirus / Key updates for Aboriginal and Torres Strait Islander communities
AHMRC – booklet on how to keep you and your mob safe
CAAC (NT) – COVID-19 information
Jumbunna – State-by-state fact sheets on COVID-19 restrictions for remote communities
KAMS (WA) – resources for Kimberly communities / Kimberly coronavirus animation
Keogh Bay – free e-learning package about coronavirus
National Coronavirus Health Information Line – phone 1800 020 080
NACCHO – Aboriginal Health News Alerts
World Health Organization – latest updates / helping children cope with stress during the outbreak
Northern Land Council – Short films about coronavirus in NT Aboriginal languages
Advice for early years services
Aus Gov – Department of Education, Skills and Employment – advice for early years services
For children and families
ABC Behind the News – coronavirus questions from primary school children
ABC Parental as Anything – radio program on talking to children about coronavirus
ABC Coronacast for kids – Dr Norman Swan and the ABC answer children's questions around coronavirus
How does coronavirus go into my body? – a bonus podcast
Australian Red Cross – talking to children and young people about COVID-19
Be You – resources for early learning educators / resources for school educators
Children's Ground – infographic flyers to share or put up at home: Please do not enter this house / Our Elders are at risk / Personal hygiene / more.. / COVID-19 video messages
Emerging Minds – supporting children during the outbreak
NITV – tips for keeping safe from Sean Choolburra
Raising Children – coronavirus and children / coronavirus and families / managing screen time / First 1000 Days resource
Unicef – talking to your children about COVID-19
Yarn Strong Sista – activities and instructional videos
Mental health and wellbeing
ACYP – digital lunch break activities for children and young people
Beyond Blue – mental health and wellbeing / forum on coping during the outbreak / mental wellbeing support service
Gayaa Dhuwi (Proud Spirit) Australia – free posters with tips for staying healthy and strong during coronavirus
Heart Foundation – tips for staying active
National Mental Health Commission – National Mental Health and Wellbeing Pandemic Response Plan
ReachOut – coping during coronavirus
Smiling Mind – free mindfulness app
Youth NT – virtual activities
Safety for children
AbSec (NSW) – information for the Aboriginal child, family and community services sector
AFSS (SA) – information on services
AMSANT (NT) – COVID-19 resources
eSafety Commissioner – tips on how to stay safe online
Family Matters – community resource guides (child protection intervention)
ICPS – Practice support
NITV – keep our mob safe from cyberbullying
Supporting carers to care for our children – resources for carers
VACCA (Victoria) – resources for community members
Supplies and resources
SecondBite – works in the Northern Territory and Western Australia for people to access fresh, nutritious food
Download suppliers in Western Australia
Share the Dignity – gives sanitary products to women in need
Essentials for Women – empowering women in need
Basics for Blokes (Perth, WA) – basic supplies for men
Fun resources for kids at home
National Aboriginal and Torres Strait Islander Children's Day
Download our What does culture mean to me? resource. Have fun drawing and email it to us at david.hull@snaicc.org.au to be part of our Children's Day promotions
Share a picture on social media showing how your child/children are keeping connected to culture during the COVID-19 lock down. Please use @SNAICC and hashtag #KidsConnectedtoCulture
Indigenous Literacy Foundation – share your favourite book on social media with the #greatstoryswap
Policy
UN – Policy Brief: the impact of COVID-19 on children
Keep checking back as we add more resources to this page