Human rights work is not restricted to international forums and courtrooms. There are a number of activities that we can all do to promote the rights of Australia's Aboriginal and Torres Strait Islander children. Here are some suggestions:
Join the Indigenous Human Rights Network Australia
---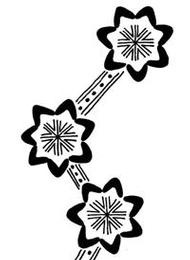 The
Indigenous Human Rights Network Australia (IHRNA)
is a network of individuals who support Indigenous human rights in Australia. Members come together to share information, experiences, and ideas about how to put Indigenous rights into practice. This can also help to build knowledge, skills, and support for effective human rights activism.
Educate Aboriginal and Torres Strait Islander Children about their Rights
---
Print out the
child-friendly version of the CROC produced by UNICEF
  and put it up in your workplace. This eye-catching poster provides an outline of children's rights in an easy to access format for children. Providing children with opportunities to read the poster and organising activities and games using the poster may enhance their understanding of their rights under the CROC.
Resource: Know your rights – Resource on the United Nations Declaration on the Rights of Indigenous Peoples (UNDRIP) for Indigenous adolescents [PDF]
Use the Language of Rights
---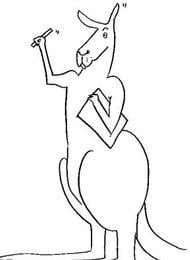 As outlined by the Australian Human Rights Commission in its
Community Guide to the UN Declaration
, one way in which we can use the Declaration and other human rights instruments is by using the language of rights when talking about issues in our communities. Using this language can influence government policies and promote a human rights culture in our workplaces, communities, and Australia more broadly.
Write Letters
---
If you have a human rights related concern, you can write a letter to government ministers, members of parliament, government officials, agency representatives, or other relevant bodies. See pg 76 of the
'Free and Equal' report produced by Oxfam
and the Diplomacy Training Program for tips on how to write your letter. 
Human Rights-Based Approaches
---
You could also explore what it would mean to take a 'human rights-based approach' in your work. Human rights-based approaches to development (often called rights-based approaches) have evolved through the community development, international development, and human rights fields around the world, including at the UN level, in recent decades. They are based on the belief that every human being is a holder of human rights – entitlements that reflect their basic human needs – rather than a beneficiary that relies on the will of Government or other agencies to meet their basic needs.
Rights-based approaches also recognise that people must take action to realise their human rights – that the struggle for the realisation of rights is a collective struggle and one that needs to transform the unequal power relationships and structures in our society that lie at the root of poverty and social injustice.
As highlighted by the Danish Centre for Human Rights (DCHR), rights-based approaches seek to achieve this by integrating the norms, principles, standards, and goals of the international human rights system into the plans and processes of development.
There are some key components that assist in breaking it down.
Participation: This is a human right in itself and a means to ensure accountability of Governments and other actors with obligations to facilitate your rights. It does not mean consultation but a mutual decision-making process, where different actors share power and set agendas jointly. It focuses on people as the owners of rights and the directors of their development. It also demands priority to the 'voice' of marginalised groups, spaces for participation and mechanisms to ensure that voice leads to accountability.
Accountability: A rights-based approach can help to identify the obligations of the government (and possibly others), the different possible entry points for change, and the objective – such as the realisation of your right to health or education. Action to seek to hold the Government to account is fundamental to achieving rights. This can happen through informal and formal ways ranging from policy, legal redress, political action and activism to social mobilisation, networking, leadership, education, collective resistance, and service delivery.
As the DCHR also explains, while the overall legal obligation to comply with human rights standards lies with the government, every individual or institution that has the power to affect the lives of rights-holders has a moral obligation to respect human rights. As such, under a rights-based approach, both parents and child-care service providers have moral responsibilities to respect the rights of Aboriginal and Torres Strait Islander Children.
Non-discrimination: Rights-based approaches centre on inclusion and equality. They prioritise attention to the most marginalised and impoverished groups within any given context, such as women, minorities, and Indigenous people, ensuring that existing power imbalances are not reinforced, but rebalanced.
Empowerment: Rights-based approaches support self-empowerment of those people to renegotiate their relationship with the State and other groups, to effect meaningful changes in their own lives, and to improve their communities. It looks at the underlying power dynamics of why people don't have equal opportunities to enjoy their rights. It also expands people's choices and opportunities: to invest them with the power, capacities, capabilities, self-worth, and access needed to do this.
Link to Human Rights: Rights-based approaches shift development initiatives from a focus on the needs of people living in poverty to a recognition of their equal rights to access resources, opportunities, and space necessary for them to negotiate their priority needs and realise their rights. Using human rights standards provide powerful political and legal tools, as well as moral support as the only universally accepted global normative framework.
Rights-based approaches reflect a broad range of processes and activities that integrate these components to work ultimately to realise the human rights of all persons, particularly those most vulnerable.
Different methodologies and guidelines for use have been developed in recent years on rights-based approaches. For example, the Aboriginal and Torres Strait Islander Social Justice Commissioner in Australia adopted a rights-based approach in his report in 2005 in relation to health of Aboriginal and Torres Strait Islander peoples. Efforts to advance this approach were also strengthened when Australia endorsed the Declaration and many organisations are now working hard to build awareness to use the Declaration in a rights-based approach. However, this is still a reasonably new and emerging area, with few resources specifically exploring what a rights-based approach means in relation to Aboriginal and Torres Strait Islander children and families. SNAICC plans to explore the practical implications for this area further in the future, particularly in relation to family and childcare services. Watch this space!
For some general information on rights-based approaches, see:
Download: Applying a Rights Based Approach – An inspirational guide for civil society' by the Danish Centre for Human Rights [PDF]
Download: 'Rights Based Approaches to Programming: Grassroots Empowerment and Child Rights Movement' by the Equal in Rights Project [PDF]
Download: 'Applying a Human Rights Based Approach to Programming: Experiences of UNICEF' by UNICEF [PDF]
SNAICC Human Rights Resources
---
For more Human Rights resources see the
SNAICC clearinghouse
.
Aboriginal and Torres Strait Islander Child Rights Report Card (2012) – SNAICC/NATSILS – [REPORT]
23 Aug 2012
Child Rights Education Kit – Child Rights Educator's Guide – SNAICC 2013 [Resource]
4 Sep 2013
Children's Rights Fact Sheet 2010
31 Dec 2010
National Aboriginal and Islander Children's Day (NAICD) Poster 2013 – SNAICC [POSTER] – Back Page
27 May 2013
National Aboriginal and Islander Children's Day (NAICD) Poster 2013 – SNAICC [POSTER] – Front Page
29 May 2013
Our Children Our Dreaming 2013 – The Healing Foundation, QATICCP, AbSec and SNAICC – [DISCUSSION PAPER]
25 Jun 2013
SNAICC Submission – Royal Commission into Child Sexual Abuse – November 2012
28 Nov 2012
SNAICC Submission to the Australian Human Rights Commission National Children's Commissioner's examination of intentional self-harm and suicidal behaviour in children – June 2014
30 Jun 2014
Safe For Our Kids – A guide to family violence response and prevention for Aboriginal and Torres Strait Islander children and families – SNAICC 2014
30 Jun 2014