SNAICC and the Victorian Aboriginal Child Care Agency (VACCA) are pleased to invite participation in national stakeholder and community consultations during August.
The National Office for Child Safety has contracted the two organisations to develop culturally appropriate resources to support Aboriginal and/or Torres Strait Islander organisations and communities to understand and implement the National Principles for Child Safe Organisations (National Principles).
Please note that this NOT a rewrite of the National Principles but rather a way for community to develop and recommend ways to understand and implement the existing principles in our organisations.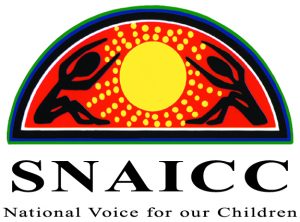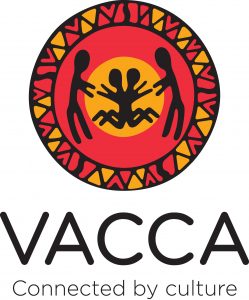 𝐍𝐚𝐭𝐢𝐨𝐧𝐚𝐥 𝐬𝐭𝐚𝐤𝐞𝐡𝐨𝐥𝐝𝐞𝐫 & 𝐜𝐨𝐦𝐦𝐮𝐧𝐢𝐭𝐲 𝐜𝐨𝐧𝐬𝐮𝐥𝐭𝐚𝐭𝐢𝐨𝐧𝐬
SNAICC and VACCA will consult with organisations that engage with Aboriginal and/or Torres Strait Islander children, young people and their families across all jurisdictions within Australia.
We would like to hear from organisations and services from a diverse range of sectors, including but not limited to child and family, disability, arts and entertainment, sport and recreation, justice, health, education and early childhood. We encourage a diverse cross-section of staff in your organisations to participate, including front line staff and management.
Unfortunately, given the current environment of COVID-19, we are unable to conduct face-to-face consultations. All consultations will be held via Zoom.
𝐑𝐞𝐠𝐢𝐬𝐭𝐫𝐚𝐭𝐢𝐨𝐧
We ask stakeholders to register for one date only via the below Eventbrite links. Upon registration, you will receive a briefing paper, series of questions to help you focus your feedback and background pre-reading.
Written submissions will be accepted for those unable to attend consultations (please email childsaferesource@snaicc.org.au to express your interest).
We encourage you to share this event throughout your networks. If you have any questions or would like to discuss 𝐩𝐥𝐞𝐚𝐬𝐞 𝐝𝐨 𝐧𝐨𝐭 𝐡𝐞𝐬𝐢𝐭𝐚𝐭𝐞 𝐭𝐨 𝐜𝐨𝐧𝐭𝐚𝐜𝐭 𝐃𝐚𝐧𝐢 𝐌𝐚𝐥𝐥𝐢𝐚 𝐚𝐭 𝐜𝐡𝐢𝐥𝐝𝐬𝐚𝐟𝐞𝐫𝐞𝐬𝐨𝐮𝐫𝐜𝐞@𝐬𝐧𝐚𝐢𝐜𝐜.𝐨𝐫𝐠.𝐚𝐮
𝐂𝐨𝐧𝐬𝐮𝐥𝐭𝐚𝐭𝐢𝐨𝐧 𝐝𝐚𝐭𝐞𝐬
ACT & TAS
Fri 7 August 10.30am-12pm
https://www.eventbrite.com.au/e/113617507022
NSW
Wed 12 August 1.30pm-3pm & Thurs 13 August 10.30am-12pm
https://www.eventbrite.com.au/e/113615823988
NT
Tues 11 August 1.30pm-3pm & Wed 12 August 10.30am -12pm
https://www.eventbrite.com.au/e/113615970426
QLD
Fri 7 August 1.30pm-3pm & Tues 11 August 10.30am-12pm
https://www.eventbrite.com.au/e/113616044648
SA
Tues 18 August & Wed 19 August (both 10.30am-12pm)
https://www.eventbrite.com.au/e/113616126894
VIC
Wed 5 August & Thur 6 August (both 10.30am-12pm)
https://www.eventbrite.com.au/e/113616239230
WA
Wednesday 5 August & Thursday 6 August (both 1.30pm -3pm)
https://www.eventbrite.com.au/e/113616319470
Young people
Thurs 13 August & Tues 18 August (both 1.30pm-3pm)
https://www.eventbrite.com.au/e/113616433812