We have put together a number of special events during the conference evenings. These will allow you to explore Cairns further and experience some of the local Aboriginal and Torres Strait Islander entertainment from the North Queensland region.
Tuesday 4 JUNE evening options
---
Dinner and Film Night at Yarrabah
6pm to 10.30pm
An opportunity to visit the coastal Yarrabah community located east of Cairns, home to over 2000 Aboriginal and Torres Strait Islander peoples. You will be welcomed and entertained by the local community with a dinner of local Yarrabah seafood and bush tucker. After dinner you will be able to join the local community under the stars for an outdoor screening of films made by Aboriginal and Torres Strait Islander children and young people from all over the country.
Includes bus transfers from central Cairns, light buffet dinner, soft drink, and the film program. Departure will be prior to 6pm and it is expected you will return to Cairns at approximately 10.30pm.
OR
Inlet Sunset Cruise
6.30pm to 8.30pm
Spend your evening unwinding and relaxing aboard the Big Cat vessel. Take in the surrounds of Cairns as you soak in the beautiful views of the Trinity Inlet waterways, mangroves and lush mountains on this evening cruise. To add to your evening there will be local musicians and storytellers to entertain you on board.
Finger food and soft drinks will be provided. Alcoholic beverages can be purchased at bar prices. Check in at the Reef Fleet Terminal at 6.15pm sharp for 6.30pm boarding and it is expected that you will return to Cairns at approximately 8.30pm. The terminal is located along the wharf not too far form the Conference Centre Cairns at 1 Spence St, Cairns.
OR
Rainforestation Nature Park, Kuranda
6pm to 9.30pm
Rainforestation Nature Park is located Kuranda approximately 30 minutes from Cairns. The evening in the tropical setting of the park will include a Dreamtime Walk in the Cultural Centre and a performance by the Pamagitti Aboriginal Dancers in the nature park Amphitheatre. This will be followed by a buffet dinner in the Outback Restaurant surrounded by the lush tropical gardens.
Includes bus transfers from central Cairns, light buffet dinner and soft drinks. Departure will be at 6pm and it is expected you will return to Cairns at approximately 9.30pm.
Please Note: Additional registration fee required for the Tuesday evening options and inclusion are listed in registration booklet. There are limits to the capacity for these events and places will be allocated as payment is received.
WEDNESDAY 5 JUNE Conference Tropical Dinner, 7pm
The casual conference dinner is conveniently held along the waterfront opposite the Convention Centre in the beautifully restored and heritage listed wharf building.
Join us for a casual tropical celebration under the stars with dinner provided by the award winning Ochre Restaurant and Catering group. You will be entertained by local musicians and have the opportunity to taste some of the fresh local seafood, Asian-influenced cuisine and hearty native bush tucker. Buffet style food stations will be located around the venue and soft drinks are included. Alcoholic beverages will be available at bar prices.
Dress: Neat casual with a bit of tropical flair!
More information on the venue.
The dinner is included in the full conference registration fee however everyone must RSVP in the registration form. Please indicate on your registration form confirmation of your attendance and any special dietary needs.
A limited number of additional tickets may be purchased for $110 per person.
THURSDAY 5 JUNE Art Market, 3pm to 5pm
SNAICC is proud to partner with Umi Arts to present a local arts and craft market at the conference that will feature various works created by local Aboriginal and Torres Strait Islander artists.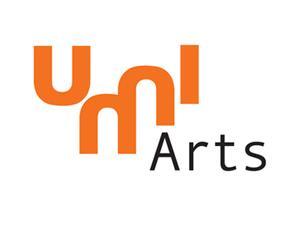 The market will be held on the Thursday afternoon of the final conference day in the convention centre's foyers. It will give you the opportunity to meet some of the local community and to purchase and learn about the traditional Indigenous arts and cultures in Far North Queensland.
By purchasing at this arts market you will be supporting the local arts community and 100 per cent of the return goes back to the community.
5th SNAICC National Conference Keynote Speakers confirmed
28 Nov 2012
5th SNAICC National Conference Report (2013) – [REPORT]
9 Oct 2013
Call for short digital stories made by Aboriginal & Torres Strait Islander children to screen @ SNAICC Conference 2013
15 Jan 2013
Film Night at the SNAICC Conference – view some of the films online
17 Jul 2013
SNAICC 5th National Conference in Cairns well received!
27 Jun 2013
SNAICC Conference 2013 – program at a Glance
28 Feb 2013
SNAICC Conference 2013 full program
13 Jun 2013
Save the Date – 6th SNAICC National Conference in Perth, 14–17 September 2015
9 Oct 2013