The conference Expert Advisory Group is made up of experts and leaders working on issues relating to the wellbeing of Aboriginal and Torres Strait Islander children and families. The group provides high-level advice and direction on the conference. Our members for our 2013 conference include:
Desley Thompson (Chair)
---
CEO, Cape York/Gulf Remote Area Aboriginal & Torres Strait Islander Child Care Advisory Association Inc. (RAATSICC) Cairns, Qld.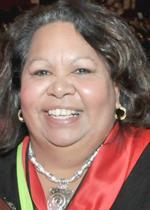 Desley Thompson is the proud Mamu woman from Far North Queensland and is in the Chief Executive Officer position of the Cape York/Gulf Remote Area Aboriginal and Torres Strait Islander Child Care (RAATSICC) Advisory Association based in Cairns. RAATSICC is a non-Government organisation that has two offices – one in Cairns and one in Mt Isa. RAATSICC works with Aboriginal and Torres Strait Islander communities to ensure the children, youth and families of Cape York and Gulf Communities plus Yarrabah, Mossman and Palm Island have access to quality social services. Desley has more than 23 years experience working with Cape York Aboriginal and Torres Strait Islander communities and has been an active member of the SNAICC National Executive for the past 8 years. Desley has been involved in a number of State-wide groups and is currently on the Australian Government's National Children and Family Roundtable that the Minister selects. Desley has been involved in last two SNAICC conferences.

April Long
---
National Project Manager, National Indigenous Youth Leadership Academy (NIYLA)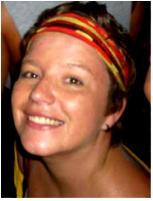 April is an Aboriginal woman from Narara on the New South Wales Central Coast. April has strong connections to the Gumbaynggir and Darkinjung nations on the Central Coast and Mid North Coast of NSW. April is passionate about ensuring the rights of Aboriginal and Torres Strait Islander people, particularly young people. April recently participated in the 2011 NGO Delegation to the United Nations reporting on the Convention on the Rights of the Child and the overrepresentation of Indigenous juveniles in the criminal justice system. The overrepresentation of Indigenous Youth in the criminal justice system is an issue that April is particularly passionate about.
April has worked on a local level empowering Indigenous youth in her local community, Narara, and at the University of New South Wales as the Indigenous Officer on the Student Representative Council. April was previously Editor of the Indigenous Law Bulletin, a national law journal produced by the Indigenous Law Centre. April's national work also includes membership of the National Youth Advisory Council which advise and strategic direction to the National Centre of Indigenous Excellence (NCIE) in Redfern Sydney.
In 2012 April obtained a Bachelor of Law and a Bachelor of Arts, majoring in Sociology and Indigenous studies at the University of New South Wales. Former Attorney-General Robert McClelland awarded April the inaugural Indigenous Law Student of the Year in 2011 at the Sixth National Indigenous Legal Conference in Sydney. The Attorney-General said, "Ms Long is an all-rounder who has excellent grades and demonstrates outstanding community participation and involvement. I am confident that she will become a leading lawyer and will make an outstanding contribution to her community.

Shane Merritt
---
Psychologist, Early Childhood Expert
Shane is a Kamilaroi man who is a registered psychologist, a member of the Australian Psychological Society, and a university lecturer in counselling. Shane has taught various allied health professionals, working as an Academic for over 14 years.
Shane has presented at various conferences (Australia and overseas), and is a co-author of an international textbook on problem based learning & curriculum development.
Shane has researched various aspects of parenting, and in the past he has researched and published on children's perceptions of their own abilities. He has also worked with those with disabilities and those with mental health issues on various Government Tribunals (Ministerial appointments).
He also has experience as a member of the National Reference Group, the Conference Steering Committee and the Stream III Funding Selection Panel for AusEinet (The Australian Early Intervention Network for Young People with Mental Health Issues), and more recently as a steering committee member with the Longitudinal Study of Indigenous Children.
Shane has also been instrumental in setting up the Indigenous hub of the Australian Child and Adolescent Network (ACATLGN) based at ANU; he is still involved with this as an external consultant.
Shane's research interests incorporate all of the above areas, but he is recently concentrating on Indigenous mental health and wellbeing. Shane is very close to completing his PhD within the discipline of psychology.
Geraldine Atkinson
---
President, Victorian Aboriginal Education Association Inc. Northcote, VIC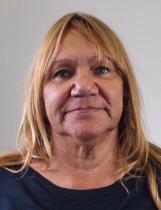 Geraldine Atkinson is a Bangerang/Wiradjuri woman who has devoted her career to expanding the possibilities available to Koorie people through education. For over 30 years Geraldine has been a significant presence in the Koorie and wider Victorian community, beginning as a Teacher's Aide in 1976 to her current role as President of the Victorian Aboriginal Education Association Incorporated (VAEAI) since 1999. As a community leader Geraldine has worked hard to ensure that real progress is made for Koorie people, has made a significant impact in the area of Early Childhood, and regarded education as being the best instrument of progress. Geraldine is the chairperson of Lulla's Children and Family Centre in Shepparton, a member of the National Congress, and a representative on a number of national and state committees including around the National Early Childhood Development Strategy and the National Quality Agenda for Early Childhood and Care. Geraldine has served on the SNAICC National Executive since 1999.

Shaun Coade
---
Aboriginal and Torres Strait Islander Healing Foundation
Shaun Coade is a Windajeri man from Monaro country. His sits on the Committee of Management for Education and Training of Aboriginal Health Workers in Victoria, the partnership committee between the Victorian Aboriginal Child Care Agency and Take Two, the Committee of Management for Child Abuse in Victoria, and is Chair of the Walking Together group.
With 15 years experience in Indigenous mental health and trauma, Sean holds a Bachelor of Nursing Degree from Deakin University and a Graduate Certificate in Family Therapy from La Trobe University. Shaun has held positions as a psychiatric nurse, grief and trauma counsellor, policy officer and cross-cultural educator. He is the author of 'Yarning Up on Trauma: healing ourselves, healing our children and families, healing our communities'; and 'Purro birik Koori mental health policy project' in partnership with the VACCHO.
Shaun is the Manager of Aboriginal Service Development at Berry Street Victoria and is employed by La Trobe University in the area of Indigenous curriculum development.

Lisa Coulson
---
Director, Tasmanian Aboriginal Child Care Association Invermay, TAS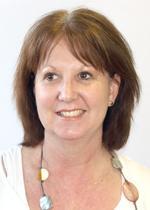 Lisa Coulson is a member of the Tasmanian Aboriginal Palawa community. She has been the Director of the long-day-care Tasmanian Aboriginal Child Care Association (TACCA) since 1993. Lisa is also the Manager of the TACCA FaHCSIA funded Indigenous Parenting Support Program and TACCA has auspiced funds for the Meenah Mienne Aboriginal Youth Justice arts mentoring program. Lisa has a Diploma of Community Services – Child Care. Lisa has been a SNAICC National Executive Member since November 2001. She was the SNAICC 2010 Conference Working Group Convener.

Krista McMeekin
---
Youth Advocate
21 year old Nyoongar woman, Krista is a human rights and reconciliation advocate in her community of Perth. Having completed her Bachelor of Laws at the University of Western Australia she is now a Law Graduate at Corrs Chambers Westgarth.
Krista is also a full time carer for her mother and a committee member for the W.A. Law Society's Aboriginal Lawyer's Committee and the National Indigenous Legal Conference 2012.
In recognition of her commitment to community issues such as human rights and equal opportunities, Krista was also crowned Miss NAIDOC Perth in 2011, and was a finalist for Young Australian of the Year 2011.

Kerrie Tim
---
Special Advisor Indigenous Engagement, Australian Public Service Commission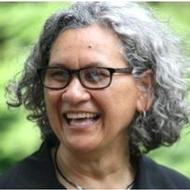 Kerrie recently joined the Australian Public Service Commission as Special Advisor Indigenous Engagement following a period working as a Senior Executive with the Department of Families, Housing, Community Services and Indigenous Affairs.
A graduate of the University of Queensland, Kerrie's extensive experience in the public sector includes the former Aboriginal and Torres Strait Islander Services and its predecessor, ATSIC, the Australian Public Service Commission, the Department of the Prime Minister and Cabinet, and the Departments of Education and Aboriginal Affairs. Kerrie is a former Executive Director to the Queensland Government, having worked within the Department of the Premier and Cabinet and before that the Department of Aboriginal and Torres Strait Islander Policy.
Kerrie is actively committed to social justice and for the past twenty years has also focused her community efforts towards helping people from all backgrounds to build better lives for themselves and to act successfully against injustice.
Kerrie's international experience includes representing Australian governments in discussions in the Philippines, United States and Canada and leading peer counselling workshops on ending racism in South Africa, Israel, and New Zealand.
Kerrie is a member of the National Anti-Racism Partnership, the Australian Public Service Indigenous Governance Network and Centenary of Canberra Indigenous Reference Group.