In February SNAICC and member organisations representing early childhood services from across Australia travelled to Canberra to launch telling research by Deloitte Access Economics on the Jobs for Families Child Care Package Bill 2015.
To launch the research, SNAICC and partners – including; UNICEF, ACOSS, World Vision, Early Childhood Australia and National Association of Mobile Services – held a parliamentary event featuring presentations from:
Early childhood champion and expert, the Telethon Kid's Institute's Professor Fiona Stanley on valuing the early years (watch Fiona's incredible video),
Christine Foreshew, CEO of Yenu Allowah Aboriginal Child and Family Centre, on how their community would be impacted by the reforms,
Geraldine Atkinson, SNAICC Deputy Chairperson, on the amendments SNAICC is seeking to be made to the package to better protect and support early years access for Aboriginal and Torres Strait Islander children, and,
Lachlan Smirl of Deloitte Access Economics, who explained the details of the research and how, in the package's current form, it could adversely affect our children.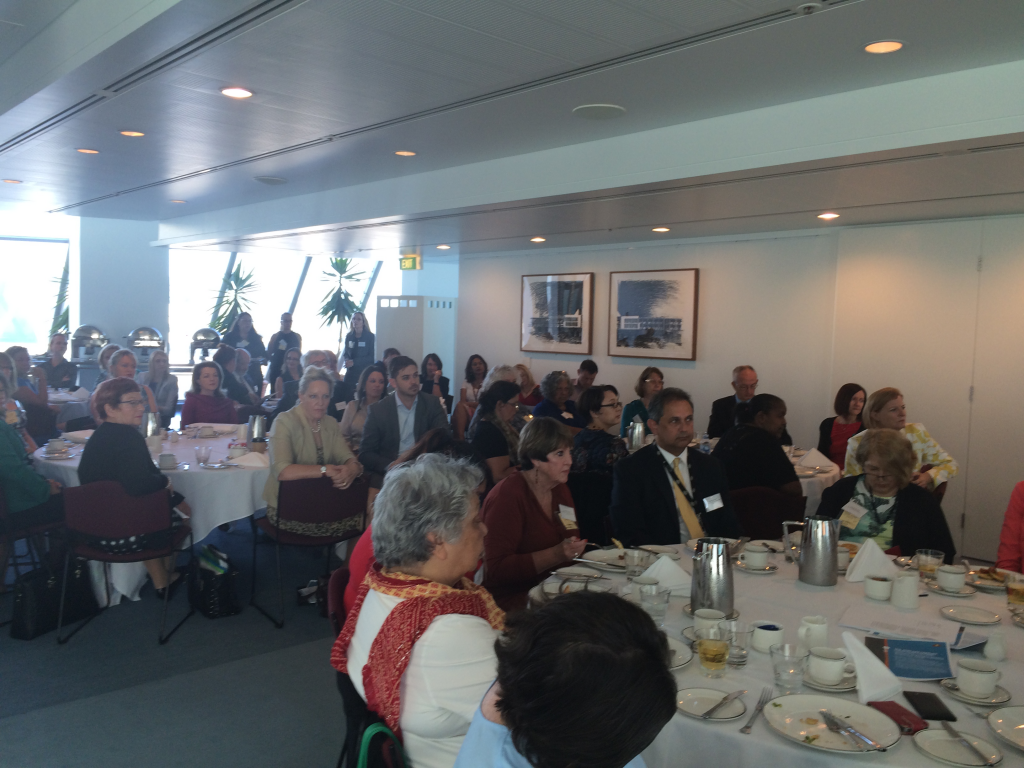 While in Canberra for the research launch, we also met with 55 politicians regarding the proposed changes to early childhood funding and program support.
Key highlights included discussions with Indigenous Affairs Minister Nigel Scullion, Shadow Minister for Early Childhood Kate Ellis MP, Senator Sarah Hanson-Young, Senator Rachel Siewert, Shadow Minister for Indigenous Affairs Shayne Neumann, and Liberal MP Minister Ken Wyatt. SNAICC also met with the adviser to Minister Birmingham, who is responsible for this reform package.
A large number of politicians raised their concerns that the Bill would carry negative consequences for Indigenous children and families, and committed to support SNAICC and Aboriginal services in various ways. So far this has included: raising questions at the Senate Inquiry hearing on the Bill; advocating to Ministers Scullion and Birmingham; putting forward amendments to the Bill; and meeting with services in their electorate. Furthermore, Senator Sue Lines, Senator Glenn Sterle and Cathy McGowan MP have all since spoken in Parliament supporting SNAICC and pushing for better protections for Aboriginal and Torres Strait Islander children under the package.
SNAICC would like to extend its gratitude to all services present: you were all amazing advocates for your communities. We also felt the support of the many others who were there in spirit! In particular, we thank members from Bawa Gawiy, Fitzroy Crossing; Bunjum Aboriginal Corporation, Ballina; Yenu Allowah Aboriginal Child and Family Centre, Mt Druitt; VACCA, Melbourne; Yappera Multifunctional Aboriginal Children's Service, Melbourne; Tasmanian Aboriginal Child Care Association, Launceston; Yarrabah out of school hours care, Yarrabah; Yalbillinga Multifunctional Aboriginal Children's Service, Cowra; Cowra Early Childhood Services – Mobile; and National Association of Mobile Services.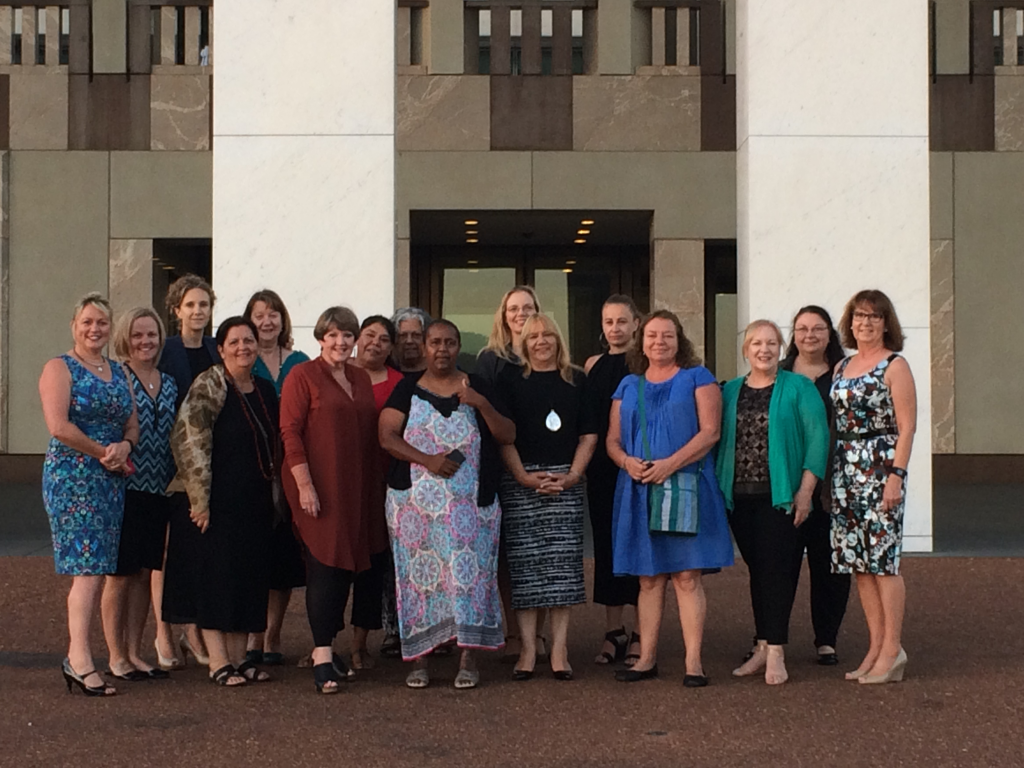 Following this event, SNAICC participated in the Senate Inquiry hearing in early March – the only Indigenous organisation invited to do so – and continued to seek engagement with the Government, following up with the Members of Parliament on their commitments.
How you can help!
We are expecting an outcome to be available from the Senate Hearing Committee on 4 April.
SNAICC encourages everyone wanting to get involved in this important campaign to get in touch with your local Member of Parliament and Senators from your state: invite them to your service and write to them on your concerns about how the package will impact the children and families attending your service.
Please get in touch with us if you want us to work with you on a draft letter.