SNAICC – National Voice for our Children is governed by a Board of Directors and a Council made up of Aboriginal and Torres Strait Islander community-controlled organisations.
The Board of Directors is tasked with providing strong cultural and corporate governance to ensure SNAICC's effectiveness, good management and future prosperity.
The Board of Directors meets four times per year and is made up of six SNAICC Council members identified on the basis on a skills matrix, and the Chairperson.
The Board will be supported through strategic and policy advice from a Council, which will meet twice per year.
The SNAICC Council has been structured this way to bring cross-sector state and territory experience and knowledge to advise on SNAICC policy and strategy and to foster inter-state information exchange and engagement.
Council and Board members will both have a term of two years, and can serve a maximum of four terms in a row.
All Directors and Council members are Aboriginal or Torres Strait Islander.
Board Members: 2021
Muriel Bamblett – Chairperson
Victorian Aboriginal Child Care Agency (VACCA)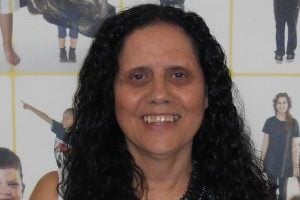 Muriel is a Yorta Yorta and Dja Dja Wurrung woman and one of Australia's leading experts on Aboriginal child welfare, particularly in the area of child and family services. Muriel has been the CEO of the Victorian Aboriginal Child Care Agency (VACCA) since 1999, and has returned as Chairperson for SNAICC after holding the position from 1998-2008.
Kathleen Pinkerton – Deputy Chairperson 
Yorganop Association Incorporated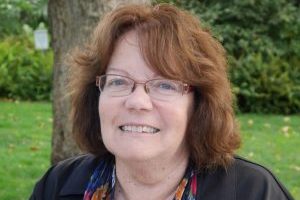 Kathleen is a proud Widi woman from the Yamatji Nation in Western Australia. She is a Chairperson of Yorganop Association Incorporated and a graduate of Edith Cowan University with a Bachelor of Social Science in Indigenous Services. Kathleen's background includes having worked in child protection, early childhood and training sector where she developed extensive experience in facilitating, coordinating and delivering programs, particularly in rural and remote communities.
"I see my role as a cultural ambassador. I'm passionate about the rights of children in out-of-home care to cultural knowledge."
Candice Butler – Treasurer
Queensland Aboriginal and Torres Strait Islander Child Protection Peak Ltd (QATSICPP)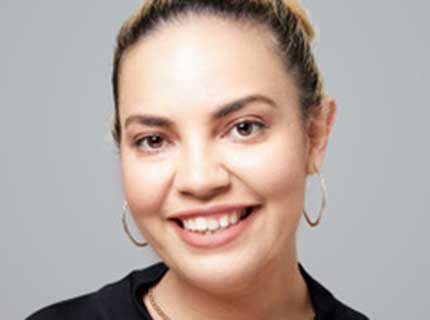 A social worker with over 15 years' experience working across government and Aboriginal and Torres Strait Islander affairs, Candice Butler has strong family connections to Yarrabah in North Queensland. As Manager Practice Development for QATSICPP, Candice is responsible for providing leadership in the analysis of policy and legislation to inform the design of programs that will improve practice and reduce risk. She has provided significant leadership in the design, delivery, management, and evaluation of projects to improve child and family wellbeing across Queensland.
Miranda Edwards – Board Secretary
Lulla's Children & Family Centre (MACS) – Victoria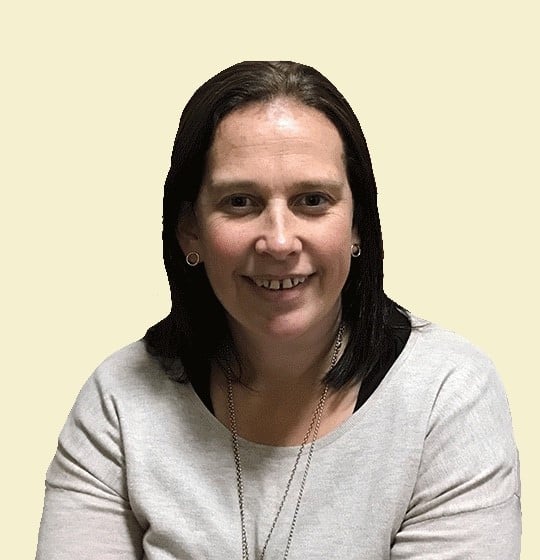 Miranda is a Noongar woman from Collie, Western Australia, who has lived in the Victorian town of Shepparton for 13 years. She has been the CEO of Lullas Children and Family Centre for 120 Indigenous children, for the past 11 years and the Local Aboriginal Education Consultative Group (LAECG) Chair for the Goulburn Valley Area for 5 years. She has worked with the Department of Education and local teachers to develop a First Nations Curriculum (Kialla Dhungala), which was presented at the World Indigenous Peoples conference in Toronto in 2017.
Rachel Atkinson – Board Member
Palm Island Community Company Limited (PICC)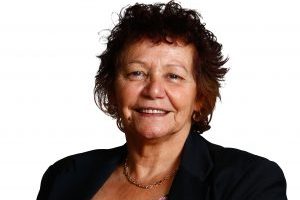 Rachel is a proud Yorta Yorta woman. She was instrumental in the creation of the Palm Island Community Company and has been CEO since its founding in 2007. She is the Chair of the Queensland Aboriginal and Torres Strait Islander Child Protection Peak, and a board member of the Queensland First Children and Families Board. She was formerly President of the Queensland Aboriginal and Islander Health Council, and CEO of the Townsville Aboriginal and Islanders Health Service.
"I support the work of SNAICC because of my passion for Aboriginal and Torres Strait Islander children's health, welfare, and human development."
Sharron Williams
Aboriginal Family Support Services (AFSS) – SA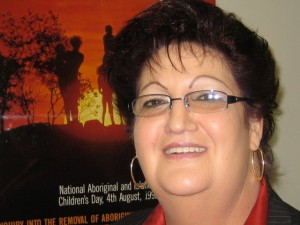 Sharron is a Narungga/Kaurna woman who has been the CEO of Aboriginal Family Support Services (AFSS), the peak Aboriginal child welfare organisation in South Australia, since 1997. Sharron's experience includes 15 years with Correctional Services in strategic and policy development positions. Sharron's strengths are building relationships with government and industry on behalf of the community, based on respect and a commitment to protecting the rights of the Aboriginal community. Sharron has been with SNAICC since 1999.
Council Members: 2021
New South Wales
---
Northern Territory
---
Queensland
---
South Australia
---
Tasmania
---
Vacant
Victoria
---
Western Australia
---
You can contact members of the SNAICC Board of Directors via the SNAICC office or by contacting the services directly.