SNAICC – National Voice for our Children is governed by a Board of Directors and a Council made up of Aboriginal and Torres Strait Islander community-controlled organisations.
The nine person Board of Directors is tasked with providing strong cultural and corporate governance to ensure SNAICC's effectiveness, good management and future prosperity.
The Board of Directors meets four times per year and is made up of six SNAICC Council members and two other members identified on the basis on a skills matrix, and the Chairperson.
The Board will be supported through strategic and policy advice from a 17-person Council, which will meet twice per year.
The SNAICC Council has been structured this way to bring cross-sector state and territory experience and knowledge to advise on SNAICC policy and strategy and to foster inter-state information exchange and engagement.
Council and Board members will both have a term of two years, and can serve a maximum of four terms in a row.
All Directors and Council members are Aboriginal or Torres Strait Islander.
Board Members: 2016-2018
Sharron Williams – Chairperson
Aboriginal Family Support Services, (AFSS) – SA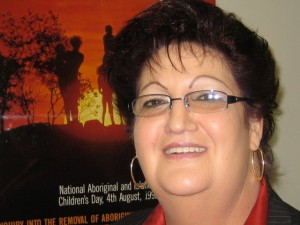 Sharron is a Narungga/Kaurna woman who has been the CEO of Aboriginal Family Support Services (AFSS), the peak Aboriginal child welfare organisation in South Australia, since 1997. The agency was formed in 1978 in response to Aboriginal children often being removed from their families and communities without the consent or even consultation with extended family members.
Sharron's experience has included 15 years with Correctional Services in strategic and policy development positions, including as the first Indigenous Public Relations Officer within the Correctional Services system in SA. Sharron's strengths are building strong relationships with government and industry on behalf of the community, based on respect and a strong commitment to protecting the rights of the Aboriginal community. Sharron Williams has served on the SNAICC national executive since 1999.
Geraldine Atkinson – Deputy Chairperson 
Victorian Aboriginal Education Association Inc. – VIC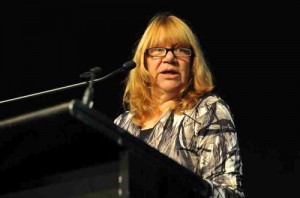 Geraldine Atkinson is a Bangarang/Wiradjuri woman. She is president of the Victorian Aboriginal Education Association Inc. (VAEAI); was instrumental in developing the 2001 Yalca education partnership between the Victorian Government and VAEAI; and she is the National Indigenous Education Consultative Body representative to the MCEETYA and the chairperson of Lidje MACS and Batdja Aboriginal Preschool in Shepparton. Geraldine has served on the SNAICC National Executive since 1999.
Lisa Coulson 
Tasmanian Aboriginal Centre Inc.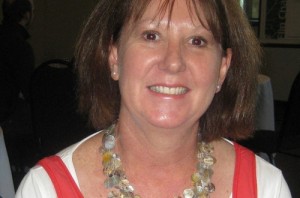 Lisa Coulson is a member of the Tasmanian Aboriginal Palawa community. She has been the Director of the long-day-care Tasmanian Aboriginal Child Care Association (TACCA) since 1993. Lisa is also the Manager of the TACCA FaHCSIA funded Indigenous Parenting Support Program and TACCA has auspiced funds for the Meenah Mienne Aboriginal Youth Justice arts mentoring program. Lisa has a Diploma of Community Services (Child Care). Lisa has been a SNAICC National Executive Member since November 2001.
Natalie Lewis
Queensland Aboriginal and Torres Strait Islander Child Protection Peak Ltd (QATSICPP)


A descendant if the Kamillaroi people of Northern NSW, Natalie has been the CEO of QATSICCP since 2012.
Rachel Atkinson
Palm Island Community Company Limited (PICC)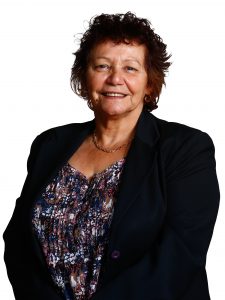 Rachel Atkinson is a Yorta Yorta woman from Mooroopna, Victoria, who grew up at the Rumbalara Aboriginal Reserve. Rachel is the current CEO of Palm Island Community Company Limited (PICC) and splits her time between the mainland and the island.
Tim Ireland
Aboriginal Child, Family and Community Care State Secretariat (AbSec)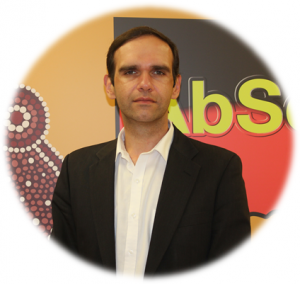 Tim is a Bundjalung man from New South Wales and the CEO of AbSec.
Kathleen Pinkerton
Yorganop Association Incorporated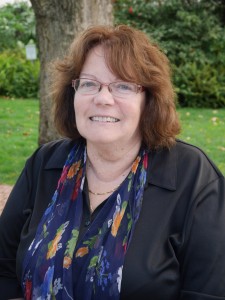 Kathleen is the Manager of Operations and Community Programs at Yorgonop in WA.
Council Members: 2016-2018
New South Wales
---
Northern Territory
---
Queensland
---
South Australia
---
Tasmania
---
Victoria
---
Western Australia
---
You can contact members of the SNAICC Board of Directors via the SNAICC office or by contacting the services directly.