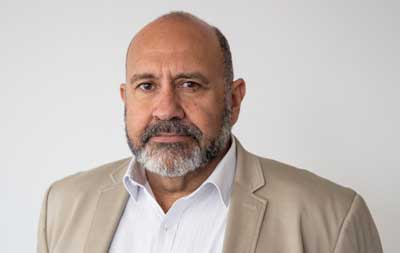 As COVID-19 tightens its grip on the nation, many of our people are bunkering down to wait out this pandemic.

There are, however, many of our people across the nation in places that aren't really home; for instance, our children in out-of-home care, our youth in juvenile justice systems, and the many men and women doing time in the corrections system.

While there is widespread concern throughout Australia, the vulnerability of many Aboriginal and Torres Strait Islander peoples, especially those with underlying chronic conditions and our elderly who will be susceptible to infection, is worrying to their children and families.
Many in our communities living in overcrowded housing, marred by housing stock with often poor health hardware – doors that won't close and wet areas that make it difficult to maintain the hygiene practices required to beat this pandemic.
How can we ensure our remote communities have access to temporary housing if they need to go into quarantine or self-isolation? How can we ensure our people get adequate access to health services in these remote regions? All of this uncertainty creates a heightened anxiety for our people from COVID-19.
The high rate of Aboriginal and Torres Strait Islander children in the out-of-home care system can't be ignored. Our children are 10.6 times more likely to be removed from their families than non-Indigenous children.
The child protection system is largely a Western model that is not set up for Aboriginal and Torres Strait islander children. And inevitably there is a trajectory towards youth justice because our children are not receiving enough support to deal with the impact of trauma, with culturally-appropriate interventions. This trauma is heightened during this period of uncertainty and instability, and our children must be supported.
We know that many states and territories are limiting or stopping contact visits for children in out-of-home care with families. Video calls are not always appropriate, particularly for children under two years old. There is also concern around keeping all community members safe from the virus when visits continue.
We must ensure that mental health therapy is continued and connection to culture is retained as much as possible. Culture is a protective factor for Aboriginal and Torres Strait Islander children to remain connected to their kin and Country, to strengthen their identities for now and the future. Aboriginal and Torres Strait Islander kinship carers over 50 are at risk of COVID-19, and we need to ensure they have the best possible support with easy access to supplies, resources and quality healthcare.
There are also delays in child protection court proceedings, and this is having a significant impact on our children, and the uncertain futures they face. In the long term, the number of kinship placements, so integral to the wellbeing of our children, may be reduced due to the slowing down of services impacted by the virus. The disruption to face-to-face visits will also impact on the process towards reunification for children with their families.
Consistently, more funding is invested in child protection services than support services. In this time of crisis, we continue to need greater investment in prevention and early intervention services to support the healing of Aboriginal and Torres Strait Islander children and families.
We are listening to Aboriginal community-controlled organisations and speaking to governments to highlight these issues in ensuring our children are able to thrive through this challenging period, and that their wellbeing, safety and connection to culture remains at the centre of policy making.
The impact on the early years of our children
Our early childhood education and care services, so valuable to the early years' development of our very young children, are also worried about where their services will be after the pandemic passes. Early childhood and care services are feeling the brunt of the economic and social trauma associated with this pandemic.
Many families have withdrawn their children from child care to keep them at home, to avoid the spread of the virus. SNAICC has listened to our early childhood education network, and heard the direct impact this has had on the financial viability of these important parts of our communities. Services are encouraging their families to re-enrol now they can access free child care, but some services may close.
We acknowledge the Federal Government's recent response to this crisis with the Early Childhood Education and Care Relief Package, but there are still issues that continue to create uncertainty for the present and the future for many of our early years services. Prime among them is that the funding model is designed for mainstream Australia and doesn't do enough to consider the vulnerability of many of our children and their families – their needs are different. If our services are to remain open they need to have access to a reliable supply of hand sanitisers, gloves and thermometers and other essential supplies.
The early years for our children are critical, shaping their futures. Missing out on essential education and care for a prolonged period of time can be detrimental to a child's growth and development. Six months or more in the life of an Aboriginal and Torres Strait Islander child is significant and if the impact from this virus on families and services disrupts their education, it can have a big impact on their future and opportunities to thrive. Our early childhood and care services are at the core of creating better futures for our children. If our governments are committed to closing the gap, they must support our early childhood education and care services in this time of need so they can deliver quality support for our children, and remain viable for when this pandemic passes.
While this crisis continues to expose the flaws in our government systems, it also provides an opportunity to make improvements that will have a long lasting impact in the years ahead. We can build a sustainable Aboriginal and Torres Strait Islander early years sector with a skilled workforce embedded in culturally strong and well governed services. By doing this, we are making sure our children are at the centre of our thinking as we deal with the fall out from the pandemic.

We thank our numerous community organisations showing leadership and taking actions to help support Aboriginal and Torres Strait Islander peoples draw on their knowledge and resilience to navigate these tough times. Working together and caring for one another, we can make a difference.

Here at SNAICC, we're supporting our staff and the community by practising social distancing, working from home and staying in touch with one another digitally in order to continue our important work.
We wish you, your family and mob safety and wellbeing during this challenging period.
We have compiled a number of resources we hope can be of help. Whether you're living in a remote community and need delivery of supplies, or would like advice on how to talk to your child about COVID-19 and what it means.
And please reach out to us if there is anything we can support you with this in this time of need.
Contact us on info@snaicc.org.au or (03) 9419 1921