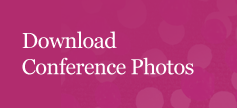 On behalf of the Secretariat of National Aboriginal & Islander Child Care (SNAICC) and the conference advisory group welcome to the official website for the 6th SNAICC National Conference.
This will be the first SNAICC National conference held at Perth's Convention Centre, located on the northern bank of the Swan River in the land of the traditional owners the Noongar people. It will also be our first biennial conference from what was originally a triennial event.
The conference has become the largest Aboriginal and Torres Strait Islander family issues conference in the southern hemisphere. It will feature local and international keynote speakers and over 70 concurrent sessions, yarning circles and workshops to choose from.
Delegates and speakers will gather from around the country and some from overseas to discuss our challenges and share our knowledge and experiences in raising happy, healthy and confident children in our communities.
As well as providing a powerful and inspiring learning experience for all attendees it will also provide opportunities to meet and experience some the richness and culture of our Aboriginal communities in the west.
A must conference for anyone working in Aboriginal and Torres Strait Islander children and family services – we hope you can join us.
About the Conference
The conference is hosted by The Secretariat of National Aboriginal and Islander Child Care (SNAICC). SNAICC is the national non-government peak body in Australia representing the interests of Aboriginal and Torres Strait Islander children and families.
The conference is convened to assist with the achievement of the SNAICC vision: An Australian society in which our communities are empowered to determine their own future, where the rights of our children, young people and families are protected, our cultural identity and achievements are valued and our children and families have access to culturally appropriate services.
The SNAICC National conference is the largest conference of its type in the southern hemisphere and provides the opportunity for Aboriginal and Torres Strait Islander organisations, policy makers, researchers, government representatives, other non-government organisations and industry representatives to gather and make renewed commitments to Aboriginal and Torres Strait Islander children.
SNAICC operates from a membership base of Aboriginal and Torres Strait Islander community-based child care agencies, Multi-functional Aboriginal Children's Services, family support services, foster care agencies, link up and family reunification services, family group homes, community groups and voluntary associations, long day care child care services, pre-schools, early childhood education services and services for young people at risk.
In addition to these members SNAICC has a network and subscriber list of over 800 community groups, mostly Aboriginal and Torres Strait Islander, but also significant numbers of non-Indigenous community based services and individuals with an interest in Aboriginal and Torres Strait Islander families and children.
It is expected that the 2015 conference will attract a diverse audience of 1,000 or more participants from all over the country. This will provide a dynamic networking and learning opportunity for attendees. SNAICC aims to develop a program and conference experience that is culturally rich, interactive and culturally safe.
Conference Objectives
Share and Celebrate Stories
To celebrate Aboriginal and Torres Strait Islander cultures, strengths and successes in child and family services. To share our stories and ideas about what works and how we address our challenges.
Inspire Action
To inspire and enable leaders, services and others to act in a way that strengthens Aboriginal and Torres Strait Islander agency, self-determination, and connection to culture. To ensure the rights of our children and families are respected and fulfilled.
Listen, Learn and Grow
To listen, learn and grow our knowledge of Elders, families and communities, to strengthen our connection to culture. To inspire, foster and develop leadership and collective responses.
Conference Advisory Group
The conference Expert Advisory Group is made up of experts and leaders working on issues relating to the wellbeing of Aboriginal and Torres Strait Islander children and families. The group provides high-level advice and direction on the conference. Our members for our 2015 conference include:
Professor Kerry Arabeena (BSocWk, PhD)
Director, Onemda Vic Health Koori Unit
A descendant of the Meriam people of the Torres Strait, Professor Kerry Arabena has a Doctorate in Human Ecology and an extensive background in public health, administration, community development and research. Her work has made significant contributions across many states and territories in areas such as gender issues, social justice, human rights, access and equity, service provision, harm minimisation, and citizenship rights and responsibilities.
Professor Arabena was appointed Chair for Indigenous Health and Director, Onemda VicHealth Koori Health Research Unit, University of Melbourne, in January 2013 and was previously Professor and Director of Indigenous Health Research in the School for Indigenous Health, Faculty of Medicine, Monash University.
She was inaugural Chair of the National Congress of Australia's First Peoples, a national Indigenous representative body established in 2010 and the inaugural CEO of the Lowitja Institute.
Kerry has represented Australia in international forums on HIV/AIDS, and climate change. Her professional experience has seen her recognised as an Australian of the Year Finalist in 2010, recipient of the prestigious JG Crawford Prize for Academic Excellence at Australian National University in 2011, and a nomination in The bulletin magazine's 'Smart 100 Australians' – Health and Medical Research Category, in 2004.
Dot Bagshaw
Director, Gurlongga Njinnj Association Inc.
Dot Bagshaw is a Nyoongar woman from Kojonup, WA. She has been Director of Gurlongga Njininj Child Care Centre (MACS) since 2001. Dot has been involved with NAIDOC in Perth for over 30 years and numerous Aboriginal organisations and was a Burswood WA Senior of the Year finalist 2010. Dot has served on the SNAICC National Executive since 2000 as the WA Early Childhood representative.
Catherine Chamberlain
Researcher, Onemda Vic Health Koori Unit
A descendant of the Trawlwoolway people on the North East Coast of Tasmania, Catherine Chamberlain originally trained as a nurse/midwife and has over 25 years' experience in maternal health, and an extensive background in Public Health since completing a Grad Cert in Health Service Management (2000), Masters of Public Health (2002), and the Victorian Public Health Training Scheme (MScPHP 2005).
She has worked in a broad range of remote, rural and urban settings across health service, government and university sectors. This includes positions with the AustralAsian Cochrane Centre, Victorian Aboriginal Community Controlled Health Organisation, Victorian Department of Health, 3centres collaboration (Victorian maternity services), Kimberley Health Service, the Royal Flying Doctors Service, and coordination of reproductive health care services in international health care settings in Africa and Asia.
Her research interests include applied mixed method research and evaluation, evidence-based practice, and collaborative research to identify solutions to complex problems experienced by women and children. Her work includes Cochrane Reviews on psychosocial and pharmacological 'interventions to support women to stop smoking in pregnancy' which are among the 'top 5' most highly cited reviews in the Cochrane Library, and have contributed to the understanding of the impact of maternal smoking on low birth weight and preterm births, as well as the potential reductions in these birth outcomes, and have informed several international guidelines.
Catherine currently works part-time as a Research Assistant for the Onemda Koori Health Unit (University of Melbourne), while completing her PhD on "Understanding Diabetes in Pregnancy among Aboriginal and Torres Strait Islander Women", supported by an NHMRC PhD scholarship and Population Health Grant. This collaborative study is contributing practical support for services to improve postpartum care for Aboriginal women with diabetes in pregnancy.
Lisa Coulson
Director, Tasmanian Aboriginal Child Care Association Invermay, TAS
Lisa Coulson is a member of the Tasmanian Aboriginal Palawa community. She has been the Director of the long-day-care Tasmanian Aboriginal Child Care Association (TACCA) since 1993. Lisa is also the Manager of the TACCA FaHCSIA funded Indigenous Parenting Support Program and TACCA has auspiced funds for the Meenah Mienne Aboriginal Youth Justice arts mentoring program. Lisa has a Diploma of Community Services – Child Care. Lisa has been a SNAICC National Executive Member since November 2001. She was on the SNAICC 2010 and 2013 Conference Expert Advisory Groups.
Virginia Dingo
Manager, Out of Home Care Program, Yorganop Association
Virginia is a proud Wajarri woman from the Yamatji Nation in Western Australia. She is the Manager of Yorganop's out of home care program and has worked in the child protection area for more than a decade. Her background includes having worked in the education and training sector where she has developed extensive experience in facilitating, coordinating and delivering programs particularly in remote communities. Virginia also sees her role as a cultural ambassador and is passionate about children in out of home care rights to cultural knowledge. She has a Batchelor of Social Science in Indigenous Services.
Paul Gray
Psychologist, NSW Department of Community Services
Paul Gray, a Wiradjuri man from NSW, holds a Bachelor of Science (Psychology) with Honours, and a Bachelor of Arts (Sociology and Aboriginal Studies) from the University of Sydney. Paul started with the NSW Department of Community Services in 2005 through the Aboriginal Cadetship program, and has since worked as a Psychologist supporting children and young people in out-of-home care. Most recently Paul has joined the Department's Office of the Senior Practitioner, which drives child protection practice improvement, reform and leadership in the way that the Department works with children, families and communities across NSW.
Paul is undertaking a DPhil in Experimental Psychology at the University of Oxford, investigating the impact of childhood abuse and neglect on the emotion regulation and social understanding of adolescents in out-of-home care.
Lisa Hillan
Programs Director, Aboriginal and Torres Strait Islander Healing Foundation
Lisa is a Social Worker with over 20 years' experience working with vulnerable communities in program design and delivery. For over 10 years, Lisa worked in Queensland and the Northern Territory in partnership with many Aboriginal and Torres Strait Islander organisations to build their children and families sector. Since 2010 Lisa has been Programs Director at the Healing Foundation. Lisa is responsible for supporting the development of healing and training initiatives with a culturally strong program design creating positive change to the wellbeing of Aboriginal and Torres Strait Islander communities.
Sue-Anne Hunter
Therapeutic Practitioner, Aboriginal Children's Healing Team, (VACCA)
Sue-Anne is the Therapeutic Practitioner, Culture advisor & holds the Training portfolio within the Aboriginal Children's Healing Team at VACCA. This role combines the provision of cultural advice to all other members of the team and the development and delivery of internal and external training packages that outline the impacts of childhood and transgenerational trauma on Aboriginal children and families and how those working with them can provide healing and restorative interventions. Sue-Anne has worked at VACCA for twelve years, undertaking senior roles within a number of programs including service delivery, the Training team and the New Programs and Initiatives team. Sue-Anne is a member of the SNAICC Executive.
Glenda Kickett
Executive Manager, Centrecare Incorporated
Glenda is the Executive Manager of Centrecare's Djooraminda service which provides support to Indigenous children and families. Glenda is a Wahjuk/Ballardong woman through both her mother and father's families and has traditional ties to Perth and the Wheatbelt. Glenda is a Social Worker and also has a Master of Arts degree. She is passionate about Indigenous children in the care system and works with children in care at the Djooraminda service. She has an interest in social justice and human rights issues.
Peter Nathan
Program Manager, Oxfam Australia, Aboriginal and Torres Strait Islander Peoples' Program
Peter Nathan from North West Queensland is a Pitta Pitta man from the Dajarra and Boulia areas with a strong connection to his grandmother's country – Lardil peoples of Mornington Island. Peter has been working for Oxfam Australia for almost six years in two roles. The first being Community Development Officer on Mornington Island, focused on youth engagement and community governance support. His current role is as the National Youth and Self-Determination Programs Coordinator for the Aboriginal and Torres Strait Islander Peoples Program. Both roles have provided challenges to identify innovative and effective ways to work with Aboriginal and Torres Strait Islander peoples – particularly youth.
Peter is an experienced trainer and facilitator and has led consultations within various settings – remote communities, regional planning and development and education and training forums – and facilitated national youth events in participation, community action and Indigenous Peoples' rights. Peter has also attended and participated in National and International forums, providing expertise and insight into youth engagement. Peter is an advocate for youth centered engagement with participation that is effective and purpose driven.
Peter is passionate about youth engagement and learning, with his role at Oxfam Australia supporting the growth and development of young people and building partnerships with youth based organizations to connect to Aboriginal communities and their youth. Peter hopes to encourage youth action through creating training and development spaces that is youth dominated and led, that supports the growth of capabilities and knowledge. Peter underpins this approach on the idea of progressive participation – a process that continually engages learning and growth through mutual accountability and encouraging reciprocity.
Dawn Wallam
CEO, Yorganop Association Incorporated Child and Family Services
Dawn Wallam is a Wadandi woman of the Noongar Nation who for over 40 years has been committed to improving the wellbeing of Aboriginal children through both paid and voluntary community work. Dawn has been CEO of Yorganop since 1997, managing the agency's Child Placement Service, the RTOTO and the Indigenous Professional Services Unit. Dawn has been proactive in representing Aboriginal children's issues at all levels including local, state, national and international forums. She is a staunch supporter of the Aboriginal Child Placement Principle and was a founding signatory in 2005 of the Sub Group on Indigenous Children to the United Nations Working Group on the Rights of the Child. Dawn has served on the SNAICC National Executive since 1998; she was elected Chairperson of SNAICC in May 2011.
Key Dates
| | |
| --- | --- |
| 1 December 2014 | Abstract Submissions Open |
| 27 February 2015 | Abstract Submissions Deadline |
| 4 May 2015 | Registration Opens |
| 12 June 2015 | Early Bird Registration Closes |
| April 2015 | Authors Advised of Submission Outcome |